Richmond Sailfish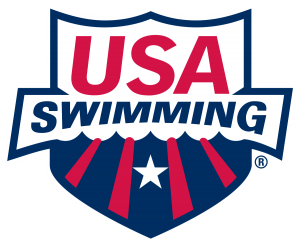 Mission Statement
The mission of the Richmond Sailfish is to encourage and empower young people to develop to their fullest potential as athletes, individuals, and role models in their community through participation program especially aims to provide inner-city youth throughout Richmond with an opportunity to develop swimming skills, character and self-discipline in a supportive environment that fosters personal improvement.
Our team offers all swimmers the chance to excel by maintaining small group sizes to ensure each swimmer plenty of personal attention from their coach. With monthly competitions and other participate on our team in a safe environment while learning a necessary life skill.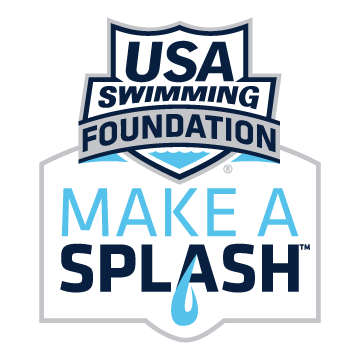 2022 Schedule and Registration
We have finally been able to open up our registration for the Richmond Sailfish team. Practices are currently Mon-Fri from 4-6pm.
We are using TeamUp to manage our registration and payments. This service has a very flexible and user-friendly method of managing memberships for families. This help article does a great job of explaining how the system works.
Follow this link to create or manage your account or membership.
All returning Sailfish swimmers must submit their 2022 USA swimming athlete registration form, as this provides our team's liability insurance. Below are the links register online with Pacific Swimming. If you have any questions about this registration process or the outreach registration requirements please let me know.
Standard registration for 2023-2024: CLICK HERE
Outreach registration for 2023-2024: CLICK HERE
Coached Workout Schedule
Sailfish coached pool workouts at the Plunge are year round. The workouts will be held Monday through Friday from 4:00 to 6:00 pm. Duration of workout will depend on age and ability of swimmer
Guppy Group: 4:00-4:50pm Mon-Fri
Minnow Group: 4:45-6:00pm Mon-Fri
Sailfish Group: 4:00-6:00pm Mon-Fri

Basic Swimming Skills Needed to Join
Youth are not required to be proficient swimmers to join the Sailfish, but some basic water skills are needed.
To be "Swim Team Ready", children should be able to:
Float like an airplane or jellyfish (without moving) for 5-10 seconds with their face in the water.
Propel themselves by kicking for about 20 feet and should be able to take a few bites of air, using a dog paddle without touching the bottom of the pool.
Be comfortable blowing bubbles in the water.
Jump into the deep end of a pool and comfortably swim over to the side.
Move their arms and kick in a freestyle (big arms) and backstroke – although it doesn't have to look pretty.
Coordinate their arms to their strong kick with instruction.
Either open their eyes under water or be comfortable with goggles.
Be happy in the pool without a parent.
For the younger swimmers we will first be teaching how to side breathe during freestyle, which is critical as it develops proper form and technique. Once they get stronger and develop a nice backstroke. Introduction to Butterfly and Breaststroke as well as learning and practicing turns and dives will also help the swimmers gain a strong understanding of competitive swimming.
Older swimmers will spend more practice time focusing on specific stroke technique work, cardiovascular training, and race strategy, with longer practice times and an increase in intensity.
Registration and Fees
USA Registration: Everyone is required to register with USA Swimming and pay annual dues, which cover insurance and subscription to Swimming World Magazine. Swimmers should carry their cards with them at swim meets or other USA Swimming events as they may be required to show it. (See above for USA Swimming links.)

Sailfish Swimming Fees: Swimming fees cover pool rental costs, coach's salary, equipment and various overhead expenses for the Sailfish. Dues are payable in full at the beginning of each month.
MONTHLY DUES FOR FULL TIME SWIMMERS
Guppy group – $95/swimmer
Minnow group – $100/swimmer
Sailfish group – $110/swimmer
Scholarship Families – $65/swimmer
See the information above about registration via TeamUp. Membership payments are also processed via this system.
Alternately, fees can be paid by check made out to "Richmond Swims", and given to the Coach or sent to the attention of the Club Registrar at P.O. Box 70952, Richmond, CA 94807.
Team Gear
For team swim suit and Parka orders click on this link: RICHMOND SAILFISH 14
SafeSport Information
Safe sport club coordinator: John Schonder
To deal with a Safe Sport concern, contact USA Swimming at (719) 866-4578. Contact the U.S. Center for Safe Sport to make a report. Call (720) 524-5640 or use the online reporting form or find more information at http://www.uscenterforsafesport.org/
Additional SafeSport resources can be found here
Coaches
Head Coach John Schonder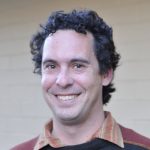 The Head Coach is John Schonder. John grew up and began his swimming career in Reno, Nevada. He swam competitively through high school and into college. He spent several years teaching of Reno Parks and Recreation Aquatics Department and the Reno Aquatics Club from 1995 through 2000. He was Head Coach for the Holy Names High School (Oakland) swim team from 2005 Coach and Executive Director of the Oakland Barracudas (age group and Masters swimming teams) from March 2007 until December 2009. He is active on the Pacific Swimming Diversity and swimming more accessible to communities that have traditionally not had access to swimming. John holds a Level II Certification with the American Swimming Coaches Association (ASCA), is Professional Trainer through Aerobics and Fitness Association of America.
Assistant Coach Kaitlin Harris
Kaitlin started swimming with the Richmond Sailfish in 2010, the inaugural year. She continued to swim and compete up until high school where she was a Varsity Swimmer all four years. Specializing in middle distance freestyle (200 free, 500 free), she is a very versatile swimmer, able to swim all the high school events.
Kaitlin is a Red Cross Certified Lifeguard, and worked previously at the Richmond Plunge/Swim Center as well as the El Cerrito pool as a lifeguard and swim instructor. She is also a primary instructor in the Take the Plunge community swim lesson program. Kaitlin started coaching the Guppy and Minnow group in Fall of 2018, and is a certified USA Swimming coach.
Assistant Coach Jose Luis Albarran
Jose started swimming with the Richmond Sailfish in 2010 as one of the team's first 44 swimmers. During his 8 years with the team he competed at regional meets, volunteered to teach swim lessons to local Richmond youth, and was one of two first team captains. He is currently a lifeguard with the City of Richmond, and is in school to receive his EMT certification with plans to attend Fire fighter academy.
For More Information
If you are interested in learning more about Richmond Sailfish and/or would like to be included on an email list for updated information please contact Coach John Schonder at richmondswims@gmail.com