Why should the kids have all the fun? Come join other adult swimmers in a fun, supportive, and friendly environment!
What is Masters Swimming?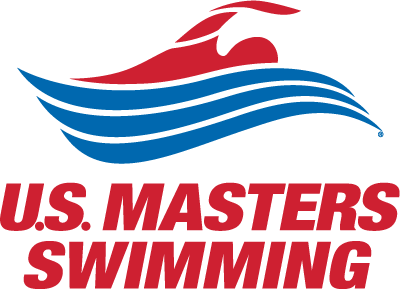 Masters swimming is a swim club for people 18 or older. The word "masters" does NOT mean "expert", it just means you are an adult.
Richmond Plunge Masters (RPM)
Richmond Plunge Masters (RPM) is a program for adult swimmers, offered by Richmond Swims – a local, non-profit organization which also runs kids programs and open water swimming events.
Richmond Plunge Masters has three coaches and about 40 members. Our members range in age from 18 to 75, range in experience from novices to veterans, and vary in goals from recreational and fitness swimmers to serious triathletes.
RPM is a member club of United States Masters Swimming, which supports over 100 local clubs and teams around the U.S. USMS provides insurance, newsletters, training resources, and club discounts on swimming gear. To become a member of our local RPM club, you must also join USMS and pay annual USMS dues of (currently) $60. For more information about USMS and how to join, see the USMS website.
Coached Workout Schedule
We hold nine coached practices each week:
Mon, Wed, Fri: 12:00 pm – 1:00 pm
Mon through Fri: 6:00 pm – 7:00pm
Saturday: 8:00 am – 9:30 am
When you arrive at a practice, the coach will assign you a lane, grouping swimmers of similar levels together. Coaches provide drills and workouts tailored to the swimmers present – more challenging drills for more experienced swimmers, easier drills for novices. If asked, coaches happily give one-on-one feedback and instruction to swimmers of all levels, and help swimmers monitor their progress. Novice swimmers are especially encouraged to come to the Wednesday practices, when coaches design workouts to help less experienced swimmers improve their skills.
In addition to coached practices, we also periodically run competitions, clinics, classes and workshops, and participate in events run by other swim clubs. Many hardy RPM members gather regularly to swim together in the nearby open waters of Keller Cove in Richmond.
Registration and Fees
Note: You must register and pay online for workouts before practicing with RPM. Please see our new registration system to sign up.
Two Fee Options:
Pay per Practice: $15 each practice, paid online in advance;
OR
Monthly Unlimited with Autopay: $95 per month, paid online via autopay on the first of each month (not prorated).
Swimming fees cover pool rental costs, coach salaries and other operating expenses. Any funds left after paying expenses go into our kids' swimming scholarship program.
Note: Please note that, while Richmond Swims rents space from the Richmond Plunge for its programs, Richmond Swims is a separate, nonprofit organization. The Plunge is a municipal pool that is run by the City of Richmond. For more information on the Plunge and the City of Richmond aquatics program, click here.
All swimmers must comply with the rules of the Richmond Plunge, including any mask and/or vaccination requirements that may be in effect.
Coaches
Ron Taylor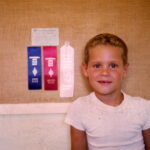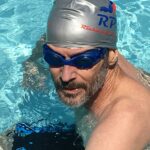 Ron grew up in Carmichael, California, and started team swimming at age 5. He continued through High School and Community College, then took a break from swimming while at Humboldt State University, which had no men's team. Ron has been a Masters swimmer since 1991, in both Oregon and the Bay Area. He was Assistant coach for three years for an age group team in Sacramento, and coached the Masters swim team in Eugene, Oregon for two years. Ron is semi-retired from his career as an ornithologist, and is delighted to be back to coaching. He keeps RPM members informed of upcoming competitions, from local meets to Nationals, and helps swimmers adjust their training to prepare for meets. He's also RPM's unofficial records-keeper. He tracks the RPM Team Records and Top-10 swims for 25-yard, 25-meter, and 50-meter pools.
Christina Kossa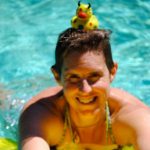 As a Level II Masters coach and SSL instructor, Christina has a goal to share her love of swimming with as many people as possible. She first taught swimming as a teenager and has continued, on and off, throughout her life. Christina discovered the joy of bay swimming somewhat late in life. Some of her favorite swim challenges include the span of the Golden Gate, riding the current between the Golden Gate and Bay bridges, but most especially the Richmond area: San Pablo Bay, East Brother lighthouse, Red Rock and Keller Cove. This has given her the courage to join her team to tackle something truly scary: jumping off the blocks in pool competition.
John Schonder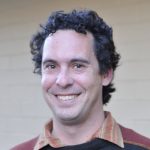 Coach John grew up and began his swimming career in Reno, Nevada. He swam competitively through high school and into college. He spent several years teaching and coaching age group Aquatics Department and the Reno Aquatics Club from 1995 through 2000. He was Head Coach for the Holy Names High School (Oakland) swim team from 2005 through 2007. Most recently, the Oakland Barracudas (age group and Masters swimming teams) from March 2007 until December 2009. He is active on the Pacific Swimming Diversity and Outreach Committee, which is communities that have traditionally not had access to swimming. John holds a Level II Certification with the American Swimming Coaches Association (ASCA), is trained as a massage therapist Aerobics and Fitness Association of America.