Richmond Plunge Masters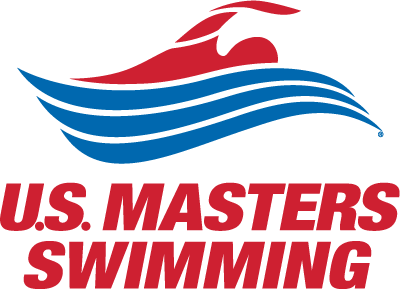 Richmond Plunge Masters (RPM) is a club member of United States Masters Swimming (USMS) and is one of over 100 Masters swimming clubs organizations.
Masters swimming is an organized swimming program open to all adults, 18 and over. Through coached workouts, competitions, clinics, instruction and workshops, Masters swimming provides gain and improve fitness through the sport of swimming. Members include fitness, triathlete, competitive and non-competitive swimmers, ranging from novice and recreational to veteran pool questions about Masters swimming see www.usms.org.
Masters swimming is a great way to stay in shape and meet new friends, within a positive, supportive and fun environment.
Not ready for Masters? Check out our Bridge to Masters class.
Coached Workout Schedule
RPM coached pool workouts at the Plunge are ongoing. Workouts include weekday morning, noon and evening times, as well as a Saturday morning workout adjusted around holiday times.
Tues & Thurs: 6:00 am – 7:00 am — Temporarily canceled as of 5/1/19
Mon through Fri: 12:00 pm – 1:00 pm
Mon through Thurs: 6:00 pm – 7:00 pm
Saturday: 8:00 am – 9:30 am
Masters Swim Clinics
RPM Masters members receive discounted pricing for our monthly Masters Swim Clinics. Click here for the swim clinic schedule.
Registration and Fees
Registration:
Everyone is required to register with USMS/Pacific Masters Swimming and pay annual dues, which cover insurance, the Pacific Masters newsletter, and a bi-monthly subscription to Swim Magazine. Annual dues are currently $56. The Pacific Masters Swimming membership information can be found online at http://www.pacificmasters.org/content/becoming-masters-swimmer. Please review the page and join whichever way makes you comfortable.
Swimming Fees
Swimming fees cover pool rental costs, coach's salary, and equipment.

RPM Members pay in advance either annually, quarterly, or monthly and are
able to participate in any and all workouts and pay a discounted price for the monthly swim clinics.
$650 for the full year (Jan-Dec)
$185 for a 3 month session (Jan-Mar, Apr-June, July- Sept, Oct-Dec)
$70 per month for all workouts
$40 per month for Saturday only practice
Alternately USMS members may choose to pay as they go by dropping into a normal workout. Drop-in fees must be paid ahead of time. Show your receipt to the coach when you swim.
$15 drop-in fee for 1.5 hour Saturday workout
$10 drop-in fee for 1 hour regular workout (first visit is free!)
Fees can be paid online via PayPal by visiting our online store. Alternately, fees can be paid by check, made out to "Richmond Swims", sent to the attention of the Club Registrar at P.O. Box 70952, Richmond, CA 94807.
Coaches
Geof Thomas
Geof brings over 25 years of swim coaching experience at all levels. Geof has been swimming all of his life, specializing in distance events. Geof founded the Portland Community College Masters team in Portland OR and Cardinal Masters in Louisville KY. In addition to Masters, he has also coached age group, high school, and Special Olympics swimmers.
Steve Small
Steve's competitive swimming career started in 1974, at Chabot College, where the coach commented that he would not last two weeks. But he stuck it out. After a 5-year hiatus Steve began swimming again because of a back injury. He joined US masters and began competing again in 1981. Steve is now retired and enjoys swimming and competing more than even. He is often the points leader in his age group because he rarely misses a meet or open water swim. In fact, he has been at every Berryessa swim for the past 30 years. Steve is now retired from boat and auto mechanics and instruction and joins us as one of our regular Masters coaches.
Suzie Dods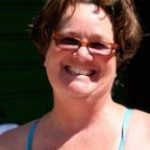 Suzie is the regular Saturday coach and an accomplished open water swimmer. She coaches swimmers to confidently meet the challenges of open water swimming whether long distance or around your local bay, river, lake, or swimming pool. She has completed the length and width of Lake Tahoe CA (17 and 14 miles respectively) as well as both an English Channel and Catalina Channel solo. Some of her favorite swims in the US include the Great Salt Lake Swim in Utah (8.19 miles), Swim the Suck in Chattanooga, TN (10 miles), Pennock Island Swim in Ketchikan AK (8 miles), and the Portland 11 Bridges Swim in Portland, OR (11 miles). She coaches and teaches swimming because she loves helping people overcome their anxieties about open water, and to swim safely and confidently.
John Schonder
Coach John grew up and began his swimming career in Reno, Nevada. He swam competitively through high school and into college. He spent several years teaching and coaching age group Aquatics Department and the Reno Aquatics Club from 1995 through 2000. He was Head Coach for the Holy Names High School (Oakland) swim team from 2005 through 2007. Most recently, the Oakland Barracudas (age group and Masters swimming teams) from March 2007 until December 2009. He is active on the Pacific Swimming Diversity and Outreach Committee, which is communities that have traditionally not had access to swimming. John holds a Level II Certification with the American Swimming Coaches Association (ASCA), is trained as a massage therapist Aerobics and Fitness Association of America.
Carol Nip
Carol works with all kinds of swimmers in achieving fitness and competitive goals through USA-Swimming, High School and US Masters Swimming. As Team Manager and Interim Head Coach of USA-S team, BEAR 2006-2011 and several high school teams, 2008-2017, Carol has developed a passion for coaching teenagers. As Head Masters Coach of Albany Armada Aquatic Masters, 2012-to-date, Carol has experience bringing forth an adult swim team from zero existence to a 4th place finish at the 2018 SCM championships. She has been recognized for her work with these awards: 2017 Pacific Masters Coach of the Year, 2018 Kerry O'Brien Award, and 2018 June Krauser Communications Award, presented to the Pacific Masters team of Update Editors. Carol's cup runs over with gratefulness for swim.
Christina Kossa
As a Level II Masters coach and SSL instructor, Christina has a goal to share her love of swimming with as many people as possible. She first taught swimming as a teenager and has continued, on and off, throughout her life. A lifelong lap swimmer, Christina discovered the joy of open water swimming late in life. Some of her favorite swim challenges include the span of the Golden Gate, the 10K between the Golden Gate and Bay bridges, and the second half of the Trans-Richmond – from the East Brother lighthouse to Keller Cove. She now aims to tackle something truly scary: jumping off the blocks in pool competition.
Masters Swimming Events
While the majority of Masters swimmers participate in training, fitness and social functions, and never enter a competition, dozens of pool and open water swim competitions are offered throughout around the country. The Pacific Masters Swimming calendar of events can be found at http://www.pacificmasters.org/pacm/schedule
Open Water Swimming
In addition to pool workouts, a handful of RPM members swim frequently in the bay at Keller Beach (5-minute walk from the Plunge), Marina Bay and other nearby swims are typically arranged informally and timed according to weather and tide conditions. Click here for more information about open water swimming with us.
Although these open water bay swims are typically not sanctioned events, USMS does sanction open water events which we can help you train for. The list of USMS sanctioned open water events is available by clicking here
For More Information
If you are interested in learning more about Richmond Plunge Masters please contact RPM Club Coordinator, Norm Hantzsche at nhantzsche@questaec.com or 510-236-6114, ext 214
To get added to the Richmond Plunge Masters email list, sign up here:
http://groups.google.com/group/richmond_plunge_masters