Richmond Plunge Masters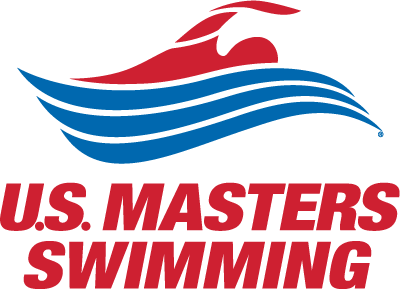 Richmond Plunge Masters (RPM) is a club member of United States Masters Swimming (USMS) and is one of over 100 Masters swimming clubs organizations.
Masters swimming is an organized swimming program open to all adults, 18 and over. Through coached workouts, competitions, clinics, instruction and workshops, Masters swimming provides gain and improve fitness through the sport of swimming. Members include fitness, triathlete, competitive and non-competitive swimmers, ranging from novice and recreational to veteran pool questions about Masters swimming see www.usms.org/faq.php.
Masters swimming is a great way to stay in shape and meet new friends, within a positive, supportive and fun environment.
Not ready for Masters? Check out our Bridge to Masters class.
Coached Workout Schedule
RPM coached pool workouts at the Plunge are ongoing. Workouts include weekday morning, noon and evening times, as well as a Saturday morning workout adjusted around holiday times.
Tues & Thurs 6:00 am – 7:00 am
Mon – Fri 12:00 pm – 1:00 pm
Mon – Thurs 6:00 pm – 7:00 pm
Saturday 8:00 am – 9:30 am
Masters Swim Clinics
RPM Masters members receive discounted pricing for our monthly Masters Swim Clinics. Click here for the swim clinic schedule.
Registration and Fees
Registration:
Everyone is required to register with USMS/Pacific Masters Swimming and pay annual dues, which cover insurance, the Pacific Masters newsletter, and a bi-monthly subscription to Swim Magazine. Annual dues are currently $56. The Pacific Masters Swimming membership information can be found online at http://www.pacificmasters.org/content/becoming-masters-swimmer. Please review the page and join whichever way makes you comfortable.
Swimming Fees
Swimming fees cover pool rental costs, coach's salary, and equipment.

RPM Members pay in advance either annually, quarterly, or monthly and are
able to participate in any and all workouts and pay a discounted price for the monthly swim clinics.
$650 for the full year (Jan-Dec)
$185 for a 3 month session (Jan-Mar, Apr-June, July- Sept, Oct-Dec)
$70 per month for all workouts
$40 per month for Saturday only practice
Alternately USMS members may choose to pay as they go by dropping into a normal workout. Drop-in fees must be paid ahead of time. Show your receipt to the coach when you swim.
$15 drop-in fee for 1.5 hour Saturday workout
$10 drop-in fee for 1 hour regular workout (first visit is free!)
Fees can be paid online via PayPal by visiting our online store. Alternately, fees can be paid by check, made out to "Richmond Swims", sent to the attention of the Club Registrar at P.O. Box 70952, Richmond, CA 94807.
Coaches
Geof Thomas
Geof Thomas brings over 25 years of swim coaching experience at all levels. Geof has been swimming all of his life, specializing in distance events. Geof founded the Portland Community College Masters team in Portland OR and Cardinal Masters in Louisville KY. In addition to Masters, he has also coached age group, high school, and Special Olympics swimmers.
Carol Nip
Carol is the regular 6am coach. She has helped swimmers of all ages and levels reach their goals in fitness and competition through masters, high school and age group swimming. She swam competitively during her high pool in 2004 when her three children began swimming year-round with BEAR, a USA-Swim team. For several years, Carol swam with Walnut Creek Masters, mentored by their coaching staff. especially proud of the accomplishments of each athlete as they progress to swims they had never dreamt possible. "Better everyday" is a reality with Carol in coaching, teaching, personal swims, life as a cook, mom and wife.
Suzie Dods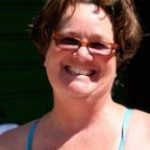 Suzie Dods is the regular Saturday coach and an accomplished open water swimmer. She coaches swimmers to confidently meet the challenges of open water swimming whether long distance or around your local bay, river, lake, or swimming pool. She has completed the length and width of Lake Tahoe CA (17 and 14 miles respectively) as well as both an English Channel and Catalina Channel solo. Some of her favorite swims in the US include the Great Salt Lake Swim in Utah (8.19 miles), Swim the Suck in Chattanooga, TN (10 miles), Pennock Island Swim in Ketchikan AK ( 8 miles), and the Portland 11 Bridges Swim in Portland, OR (11 miles). She coaches and teaches swimming because she loves helping people overcome their anxieties about open water, and to swim safely and confidently.
Masters Swimming Events
While the majority of Masters swimmers participate in training, fitness and social functions, and never enter a competition, dozens of pool and open water swim competitions are offered throughout around the country. The Pacific Masters Swimming calendar of events can be found at http://www.pacificmasters.org/pacm/schedule
Open Water Swimming
In addition to pool workouts, a handful of RPM members swim frequently in the bay at Keller Beach (5-minute walk from the Plunge), Marina Bay and other nearby swims are typically arranged informally and timed according to weather and tide conditions. Click here for more information about open water swimming with us.
Although these open water bay swims are typically not sanctioned events, USMS does sanction open water events which we can help you train for. The list of USMS sanctioned open water events is available by clicking here
For More Information
If you are interested in learning more about Richmond Plunge Masters please contact RPM Club Coordinator, Norm Hantzsche at nhantzsche@questaec.com or 510-236-6114, ext 214
To get added to the Richmond Plunge Masters email list, sign up here:
http://groups.google.com/group/richmond_plunge_masters