Masters Swim Clinics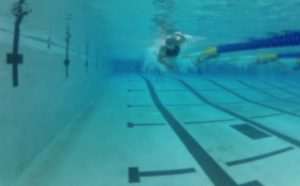 As part of Richmond Plunge Masters commitment to improving our swimmers, we offer swim clinics for all masters swimmers. Our Masters coaches teach monthly clinics on specific topics of interest to Masters swimmers. Additionally, we occasionally bring in special guest coaches for larger clinics. All participants must be active USMS members.
Monthly Clinics
Schedule
*Pending sufficient registration
Cost
Monthly clinics are $5 for RPM Members and $20 for other Masters swimmers.
Click here to purchase clinic passes in the online store
Special Clinics
There are not currently any special clinics scheduled. If you are interested in our clinics and would like us to email you the next time we schedule one, click here to add yourself to our informational list.
Questions
Contact us at christina@richmondswims.org